The Premium Hip Hop Bundle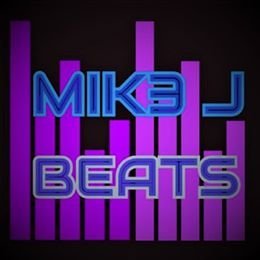 Are you a Rapper Looking for quality music and marketing? This bundle Includes:
1# 12 Premium License Hip Hop Beats
                                           Features:
12 High Quality Wav Instrumentals Master and Mixdown version. Produced By Mik3J Beats.
12 High Quality 320 Kbps Mp3 Instrumentals Mastered
version. Produced By Mik3J Beats.
All instrumentals have the Audio Tags removed.
Including Different Hip hop Styles like Boom Bap, Old school, Gangsta Rap, G-Funk and Counscious Hip hop with sounds inspired from Big Rappers like Pete Rock, J-Dilla, The Roots, The Notorious B.I.G., Dr Dre, Kanye West and 2 Pac.
100 % Royalty Free Premium Licenses Included.
For Premium license terms click Here:  Licence Terms.
Instant delivery to email inbox after purchase.
Have a listen below to the Included Trap Beats.
12 Premium Beats Value: 480 $
Also included in the Bundle:
2# The Musicians Guide to Promote Music Online 2020 (Ebook)
25 Page Ebook with The Strategies, Tips and Tools for Artists to Reach out with Music in Todays Digital Landscape 2020.
Features:
Marketing on Facebook
Marketing on Twitter
Marketing on Instagram
Marketing on Youtube
Marketing on Soundcloud
How to use email marketing
Guide to Branding for musicians
Guide on Email marketing
Guide to contact music gatekeepers
Tools to use for music marketing.
Author Michael Jiglund
All Products and Services included in the Bundle:
1# 12 Premium License Hip Hop Beats in Wav and Mp3 format. (Value 480 $)
2# The Musicians Guide to Promote Music Online 2020 Ebook (Value 30 $)
Total Value For all Products and Services:
Your Total Price For the Products in the Bundle now:
This Offer is one time only and Expires in:
Do you have any questions about this Product or need Support Contact me at: michael@mik3j.com